3 Brasseurs, the premium craft beer brand, recently announced the opening of LABBB in Strasbourg, an innovative venue dedicated to beer, as well as the installation of its first canning machine.
strong for her 150 years of historyAnd 3 Brewers He wants to promote beer by creating an experimental concept that aims to offer beer from select partners. Thanks to a newly installed auction machine, the company will now be able to distribute beer to 70 restaurants. This project is part of 3 Brasseurs' ambition to constantly explore new possibilities in the field of brewing. The LABBBwhich opened on July 4, provides space for 800 square meters with a capacity of 150 seats. Designed in a pop-up spirit, it will provide entertainment from September. This unique space also allows customers to discover the history of the three breweries, highlighting their craft approach both in France and abroad, particularly in Canada and on Brazil. Each 3 Brasserie has its own beer, and the company also offers a monthly beer brew with original creations. Currently, the network has it 71 restaurants in France, 5 in Canada and 2 in BrazilI. with a turnover 223 million euros excluding taxes3 Brewers plans to arrive 100 restaurants by 2025 It plans to expand to other neighboring European countries. for the year 2024 8 opening restaurants planned. Driven by continuous growth over the past ten years, the brand registers an average of ten new microbrewery restaurants each year. Much of this dynamism is achieved through the development of franchises, which today account for between 60% and 70% of all establishments. This expansion will contribute to the creation of 3,000 jobs in France. Since 2002, the brand has been part of the Agapes Restoration Group, which has significantly accelerated the development of the brand, which now includes nearly 90 restaurants in France, overseas departments and territories, Canada and Brazil. " 3 Brasseurs expands and evolves but never betrays its fundamentals. We are the brewers and brewers of the good times. We want to guarantee in each of our establishments the quality and DNA of three breweries. But whether you work in a subsidiary or a franchisee, we fully encourage creativity at the local level, especially in order to promote local products or traditions. It is important to avoid duplication. Every place has its own identity"," underscore Jonathan HabibOperational Director 3 Brewers France.
Brewing beer on site remains a prerequisite for 3 breweries, in order to maintain an authentic approach and craftsmanship. The company also highlights the diversity of its offering, with Kitchen serving Flanders specialties cooked in beer, in addition to local ranges that showcase regional products. Beer library of 3 counts brasources Over 1,200 beer recipesNew creations are introduced every month. The LABBB project will make it possible Reject 3 Brasseurs brand With a fresh customer experience, it offers a limited selection of beers and emphasizes an immersive brewing experience. The concept is a test run for a company that wants to measure attendance and influence the range of food and brewers' commitment. The LABBB He is an important addition to 3 Brasseurs, reinforcing his role as a beer guru and offering his clients advice and in-depth explanations. 3 Brasseurs' network of microbreweries is the largest in France, with close partnerships with local producers. With unique recipes and the ability to vary beer styles, the company stands out in a competitive market. 3 Brasseurs' signature beer, called Lab 100brewed from local hopsdemonstrating the company's commitment to regional products.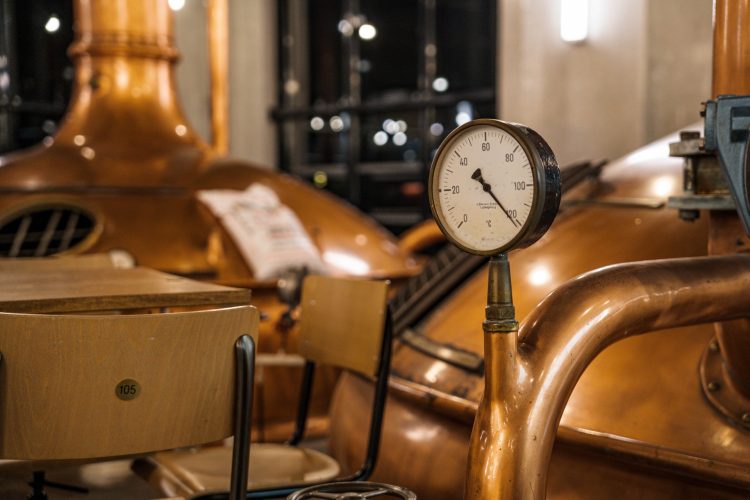 In addition to catering activities, 3 Brasseurs plans to distribute Cans Outside its network of restaurants, with a view to update his approach And To reach new customers. The company is also looking to expand internationally, with an already well-established presence in Canadawhere the microbrewery concept is very popular. Natalie Kanivet, Head of International Marketing and Communications at 3 Brasseurs, points out the importance of continuing to evolve the brand by offering new experiences while staying true to the local and trusting spirit that 3 Brasseurs embodies. With its continued commitment b craft beer And with its pioneering spirit, 3 Brasseurs continues its rapid development and continues to innovate to satisfy beer lovers around the world. In every establishment, there is a brewer who hand-dipped the vats and ferments every day. " This is also the uniqueness of Model 3 Brewers: we brew over 45,000 hl of beer a year, but we do it by hand in a traditional, local way.he explains Antoine Vidal, World of 3 Brewers Beer. The beer brewed on site undergoes no alteration, and in fact only a few meters of tubing travel between the tank from which it is drawn directly and the glass placed under the keel spout. Authenticity Guarantee that responds to the challenges of ever-growing market expectations for real and simple products.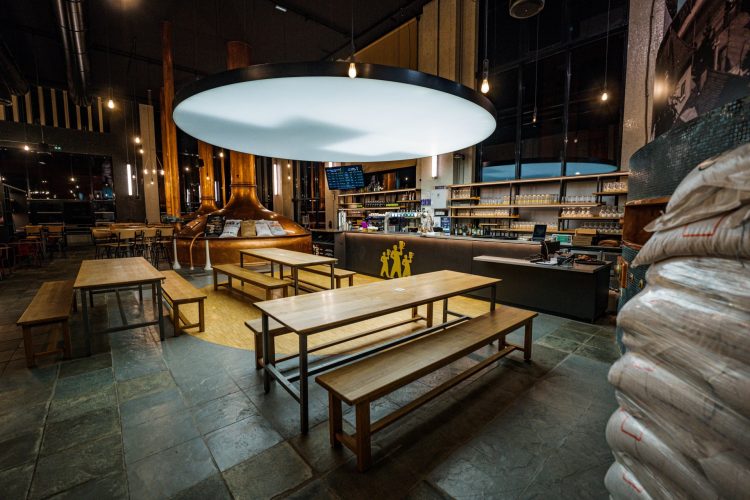 The largest brewing training school in France
with 70 breweries And A team of dedicated experts3 Brasseurs has the largest brewing training school in France. The group has become a recognized "beer school". Approximately twenty new brewers are trained each year by teams of 3 brewers. Experts are available to support brewers at every stage of production, from product analysis to raw material ordering. " Passing on our expertise and passion is key. With all humility, we see ourselves as relays of experiences that are shared from generation to generation. Fermentation is a living tradition", details Antoine Vidal. This solid structure allows 3 brewers to efficiently manage their products 70 production pointswhile maintaining an approach to quality and craftsmanship.