Swimwear, sunscreen, hat, light dresses and Bermuda shorts … Upgrade your bag by adding the latest novelties from Dior, Sothys or Maison Kurkdjian. The big wave of departures has been announced, and we'll be prepared for every circumstance. to choose.
Miss Dior's bath ritual
When waking up, at bedtime, after swimming, or to cool off from the scorching heat, the skin is constantly in contact with water in summer. Slip into your bag, Miss Dior's new bathing ritual that reinvents this moment for yourself, all in a sensual take. Three nomadic, light and fragrant tubes make up this essential to consume with pleasure. Infused with Centifolia rose water, oil, gel, and milk, it melts into skin to soothe, caress, and wrap in caresses. The first step is to apply the oil touching the body and it turns into a gentle foam over the cleansing maneuvers.
Make way for the creamy milk granita. The elixir is also infused with Centifolia Rose Water that becomes an exfoliator. This milk reveals itself to surprise its soft grains with floral notes for a gentle yet effective body exfoliation! The next step of the party, apply a sherbet-style shimmering gel. A moisturizing gel designed to prolong the Diorissime experience by covering the skin with a delicate pearly veil. The velvety texture penetrates the pores without leaving a greasy film. You can wear your evening dress right away! Before you leave, spritz on Miss Dior perfume to leave a light and carefree trail in your wake… the joy of being on vacation.
Sothis x Eden Park
Gentlemen, Sothys has customized a range of off-time treatments to accompany you on your journey. You can also combine interest and pleasure in bath time. In announcing this collaboration, we inevitably tune in to discover the message behind this new line. Both homes have always embodied a French way of life built on shared values: elegance, high quality and high standards. This results in the creation of a complete line for men that includes their complete wellness routine.
An invigorating body and hair shower gel that leaves a musky, woody-scented scent after cleansing. Sothys x Eden Park has also developed an entire universe dedicated to the face.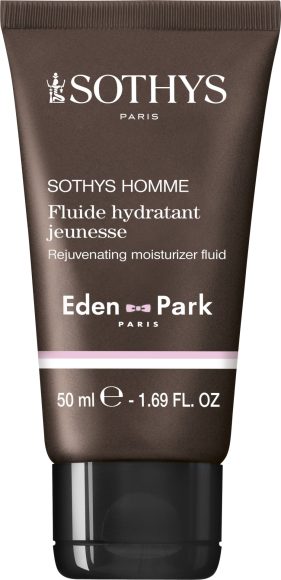 The range includes aloe vera gel designed to remove blemishes. The skin is now ready to receive the Youth Moisturizer. In its formula we find organic shea butter, pollen extract, soybean or olive, their collective action providing anti-aging results. Taking care of yourself and preserving your youth, today's man cultivates the same aspirations as these ladies. They can also rely on a multi-purpose oil enriched with baobab, castor, and maracuja oils. Face, beard and body will receive this silky nectar. For a finishing touch, body and hair are scented with water to add a magnetic touch.
Sephora's favorite summer calendar
Beauty addicts' favorite brand hits the nail in the head again! This summer, she gives us a rundown of all the must-have essentials in a travel bag in Advent calendar style. Who said you have to wait until Christmas to have fun and spoil your loved ones? With the summer calendar concept, July and August are deliciously away… Gone are the headaches of the vanity bag, not knowing how to choose between useful and useless products, now we have everything a summer girl needs who, being friendly, can help those around you.
Some unisex items like Kenzoki's Nourishing Body Cream, Self-Tanning Drops from Isle of Paradise or Rejuvenating Foot Mask for Pathology will benefit him, too.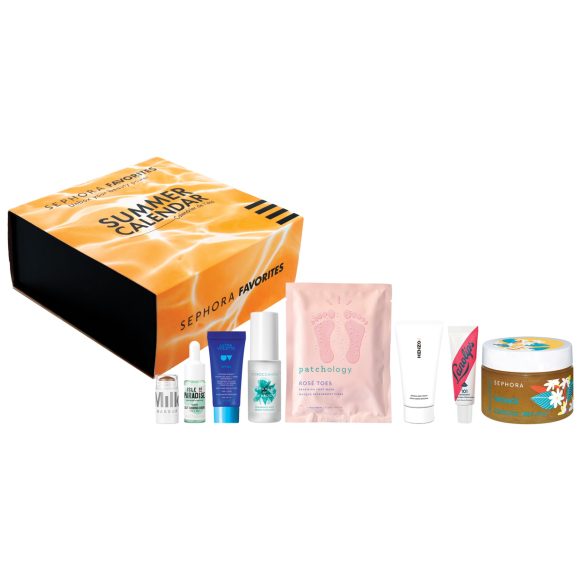 Every day, a sun-kissed surprise like Sephora's Monoï Exfoliating Body Granita in standard format, a watermelon-flavored multi lip balm from Lanolips or a hair and body mist, travel-sized moroccanoil. This box also has the mission of making us discover different trendy brands at lower prices because their price is halved on the real cumulative value! We definitely want to explore our other Sephora Favorite boxes to test out the sharp claws. The summer season necessitates that the hair be more exposed to the sun, sea salt, and chlorine in the swimming pools, and as a precaution, we take our hair care kit. Generously given, it combines serums, a refreshing leave-in spray, a strengthening shampoo, and many other treasures.
Francis Kurkdjian's house
A summer stroll in the Provençal market, a nap on a lounger by the pool, an aperitif with your eyes fixed on the sunset surrounded by loved ones… Happiness lies in the simplicity of these moments associated with summer. To invoke these beautiful memories once the beautiful days are over, there is an essential accessory: the fragrance that will accompany us. We choose it carefully to liven up the melody of our holidays like Proust Madeleine. Wonderfully juicy narrating this joy, the newest addition to the Aqua Cologne forte collection from Maison Francis Kurkdjian, Aqua Media.
This new fragrance opens a window to an undefined green landscape where the wind in the wild grass seems to respond to the lively and calm murmurs of the water.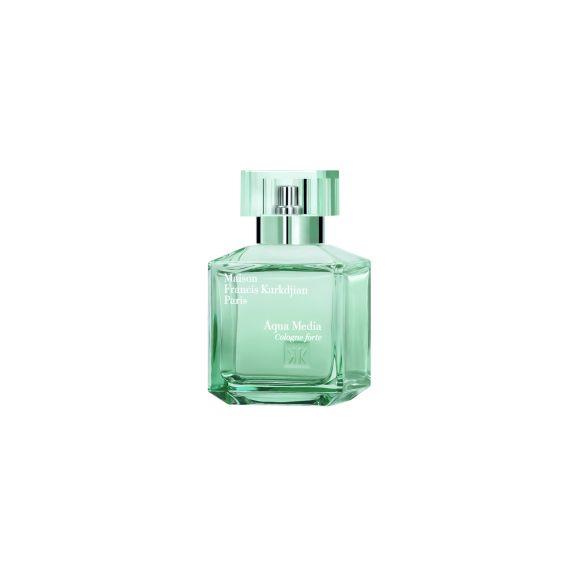 Why do we love and adopt her among so many others? Because Aqua Media Cologne forte brings joy with its refreshing notes full of life, and is almost aperitif thanks to the anise accord that Francis Kurkdjian is particularly fond of. All these aspects are honored and radiate in the heart of the citrus garden. This nectar invites you to take a country stroll, to savor the daily pleasures of life in your vacation spot. In a transparent bottle where green, the middle color of the rainbow, radiates like an emerald, you can feel an explosion of freshness billowing up. For her, for him, this sparkling copy marks the beginning of a beautiful story…
Sleeping Spray, Unday Natural
From Canada to Japan, it's hard to escape today's heatwave…and on vacation, you don't necessarily want your air conditioning to be on full on all the time. However, we don't want temperatures to play a spoiler and be the cause of our sleepless nights. Protect yourself from these annoyances by including Unday Natural Sleep Spray in your kit. This oral solution with melatonin combined with hemp seed oil (at 20% CBD) and precious botanical extracts such as lemon balm and saffron plus natural essential oils of lavender guarantees soothing and rejuvenating nights.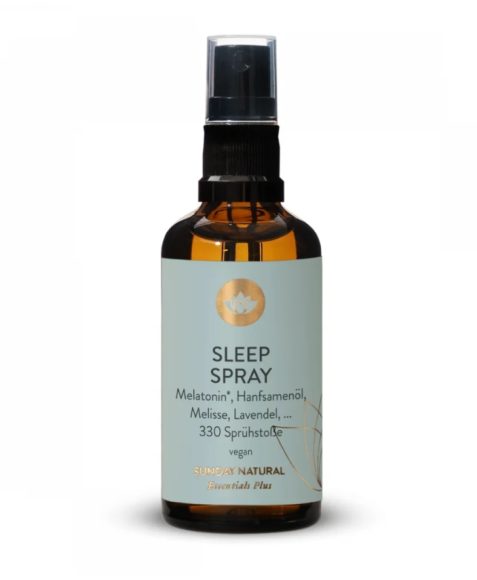 In the evening or during the day, keep a refreshing mist of Provence-made Domaine de Leos on hand. Leos, the name that has become a reference in the world of natural cosmetics and whose instigator is none other than… Patrick Bruel. On his estates in Provence, the famous singer has developed a whole range of products based on extracts from the farm's olive trees (scrubs, soaps, make-up remover oil, serums, creams, etc.). We are now interested in a particularly refreshing tonic spray, concentrated with essential minerals, which is enriched with softening rose water and black currant bud extract with an antioxidant effect. A splash of water is enough to spread a cloud of hydration over the skin!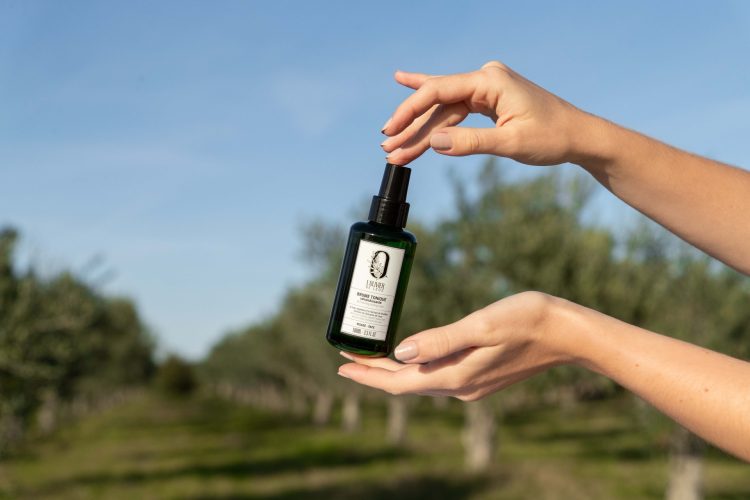 1 coat wow! Huda Beauty
Last but not least, choosing your makeup accessory. To show a radiant face early in the morning, to radiate beauty, not to betray a night too short… We have the mascara reversal! In this ocean of niche brands, we only have eyes for Huda Beauty's latest, called 1 Coat WOW! The high priestess of makeup was in Paris recently to unveil the new phenomenon mascara. It's all dressed in pink, super sized, and reveals an intense look at the back and front. One gesture is enough to instantly open the area like false eyelashes. The double-sided brush paints, opens and sets lashes.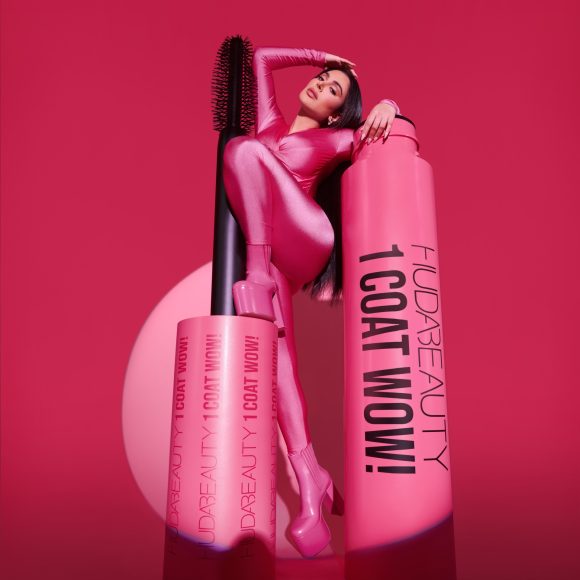 Curvilinear, one coat WOW! It features short and long bristles that lengthen and separate lashes for maximum curl. The creamy, dark-black formula is made with a gentle wax blend that adds volume while being light and supple on the ciliary arch. All without forming clumps or leaving residue. In terms of hold, the mascara stays in place until late evening, without crumbling or running and removes makeup with ease. Its natural effect XXL, similar to applying extenders, is a huge time-saver because there is no need to enrich your makeup by working it into your skin. Summer definitely hit!
For more :
Dior
www.dior.com
Sothis x Eden Park
www.sothys.fr
Sephora's favorite summer calendar
www.sephora.fr
Francis Kurkdjian's house
www.maisonfranciskurkdjian
Spray Unday Natural
www.sunday.fr
lion domain
www.domaineleos.com
Huda Beauty
www.sephora.fr
<< اقرأ أيضًا: "Dior Science تتحدى الوقت من خلال برنامج Reverse Aging" الذي يجمع أول مجلس خبراء عالمي في مكافحة الشيخوخة ">>>