Le Narcisse Blanc is located in an elegant and bourgeois neighborhood, on the 7th, a stone's throw from the Petrossian, and has a dining table. And discreet, with a small tree-lined patio away from the rumored Bld de la Tour Maubourg: The Cléo.
The name of the Belle Époque dancer!
This name is a tribute to the dancer Cléo de Mérode, a young girl from a good family who had a passion for classical dance and became a beauty icon in the 20th century. And during this period, La Belle Epoque was hardly embodied.
It is even said that the King of the Belgians fell in love with her and that she rejected him. But in spite of everything, she became famous through this affair!
Warm and contemporary kitchen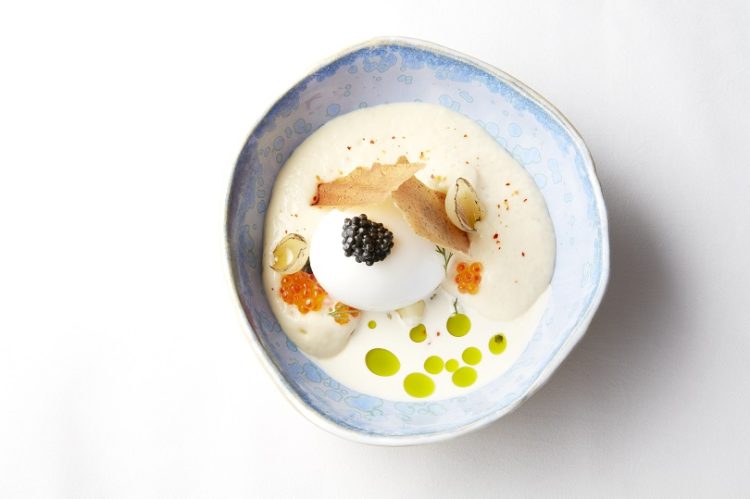 Here in a warm decor where a glass surface floods the restaurant with light and its small powder-colored armchairs and sofas, Chef Bruno Aubin serves us glamorous cuisine without pretense. He has worked with Eric Frechon, among others, at Epicure, Le Bristol and Drugstore Publicis, well laid tables, caring and caring staff, simple but well prepared menu.
The produce is seasonal and the chef knows how to masterfully handle the ingredients to create delicious and well-prepared dishes! He perfectly masters the art of unexpected spice and original pairing.
The short menu is elaborate and modern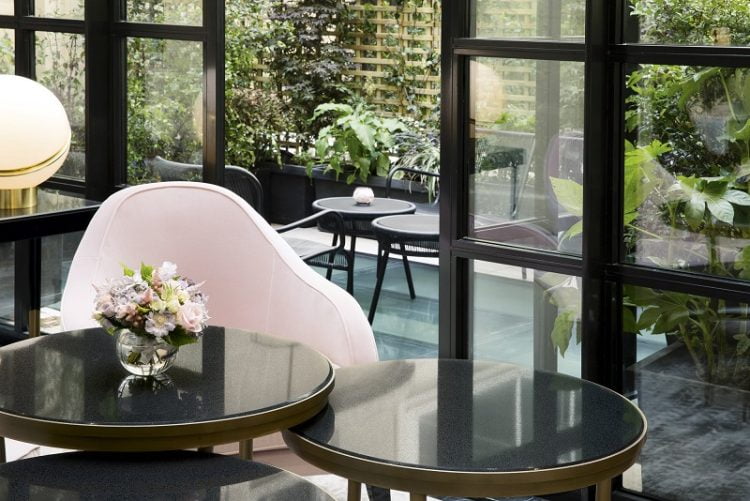 We like his short menu, which offers 3 appetizers, 4 main courses, and 4 desserts. Cornelly chooses to make the decision because everything is seductive and ticklish
Pleasant to our taste buds. So let yourself be tempted by the crispy artichokes accompanied by basil pesto and candied tomatoes. A beautiful table of taste served on a delicate plate.
Then we fell in love with the baby lamb with the tangy basil mixture of peas. Just cooked meat delights our taste buds and we finish a deification with baba. A beautiful moment, in a calm and pleasant atmosphere, with smiling staff and dishes with amazing pairings or spices!
Katya Pellegrino
---
My opinion :
A fun timeless arc in a smiley and calm place, away from the hustle and bustle of Paris.
Here we take our time and enjoy ourselves!
A very correct addition to the place and the kitchen.
I highly recommend. to try!
Le Cléo, Le Narcisse Blanc hotel restaurant
19 Boulevard de la Tour-Maubourg
75007 Paris 7
Temperature: + 33 1 40 60 44 32