A thousand lives and a thousand challenges! Patrick Bruel continues to write his unique story as a seasoned artist. Singer, actor, chess player and poker player, tireless peace activist, successful businessman, the star explores his talent palette without losing sight of himself. In this intimate interview, he talks to Forbes about his return to singing and his many entrepreneurial ventures.
In this world that goes so fast, we feel your need to project your thoughts outward in this latest opus called "Encore une fois." Indulge a lot…
Patrick Broyle : An album is always the result of a set of emotions at a particular moment in its existence. The Covid episode changed a lot of things, the pandemic was as much a brake as it was an accelerator. I'm a person who always needs to be on the move, so I've been able to focus on all these thoughts that are on my mind, and the thoughts that come up at all times: when waking up, in a restaurant, during a 'discussion…the album is connected, transcended by the themes of our time' I have always been sensitive to what was happening around me.
You pay tribute to the teaching profession, and to your mother, who was once a teacher. This profession is mistreated and overtaken by the vocational crisis. Are you resigned?
Teachers are the first ropes, they give us the first keys to entering the world. For me, they are heroes. It is necessary to value the job through respect for parents and respect for pupils and institutions towards them. Also be more pragmatic about salaries and recognition. In recent months I have visited some primary schools from Bordeaux to Lille, what a delight! Each time, I noticed the same thing: the participation of a teacher who had the power to customize every destiny… I was a teacher's son, I know what I know. My mother corrected transcription in the evenings at home at the expense of her family life, she wanted to prevent the children from dropping out.
Fortunately, the government did not ignore this issue, as we are unfortunately in a wave of crises that upset all balances. In a moment like this we like to see everyone play together.
It seems that the rising generation is losing interest in reading, so how do we give them a taste?
Surprisingly, I was pleasantly surprised when I recently saw so many children at a book fair. These young readers chose literature, not just comics. When I go into a class, my purpose is not to reprimand them, but to explain to them–that as a child–I was very friendly with the book, and had great affection with some of the works.
You push this introspection to bring us to the country of your childhood, Algeria. A land that remained in your heart and in the heart of your mother. Tell us about this trip in the form of a pilgrimage, but also tell us about the rest of this story.
We needed to return to the land of our birth and our memories, and I experienced this return through the prism of the passion that overwhelmed my mother. The first place we visited was the school where she taught in Tlemcen. We were greeted by young schoolchildren, their parents and teachers who gave us a guard of honor because, in their eyes, he was the returned country child. She was a beloved teacher, met former students again, we looked through old records where you could see her writing. It was beautiful, touching, the kind of moment that only belongs to you.
Moreover, this trip to an Algerian school was the starting point of my school tour in France. Above all, I am glad that I have built bridges with Algeria because since my stay, many have told me they want to go there. I plan to go back there soon. It was nice to feel loved and expected and to be told, "Welcome home!".
I touched so many areas: music, cinema, poker… If only there was one passion to remember?
It is difficult to do without contact with the audience, so I say theater. Of all the "toys" I've been put up with, this is the one I have the hardest time letting go of. I was fortunate that my energy caught people's attention, and the more I give, the more I receive, that can't be denied! Generational renewal has occurred. We'll see what happens to my tour in 2024, for now I'm glad to see the venues are going well.
Touch everything, of course! But not at the expense of having to crush anyone in my career or play another character.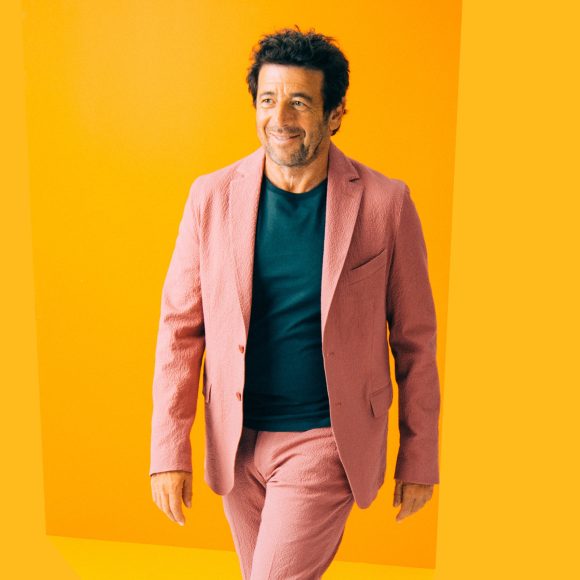 Looking back, how do you see the "Bruelmania" that took over the country?
I was so afraid of the label, afraid of losing my credibility as an artist because I knew I wasn't going to get through it. Looking back, this prevented me from fully enjoying this magical moment. I did not like reading these articles, which reduced my relationship with my young fans to hysteria, screams and hard feelings. There, it is the chess player who sees several moves in advance who fears for his image.
In recent years, you have also become famous for your entrepreneurial sense. This time we see you succeed in Epicureanism.
More than just doing business, I've always loved doing it! The adventure born of the Domaine de Leos – whose primary function was to be a family home to take root in – started to gain momentum without initially having a plan of action. I acquired this property in 2007 and named it after my two sons, Leon and Oscar. Located on the heights of Isle-sur-la-Sorgue, in the magnificent plateau of Margoye in Provence, this house is home to an olive grove. A tree that symbolizes peace, longevity and perseverance. Everything I love! Little by little, I started making my own olive oil, Huile H de Leos.
In this beautiful land, I wanted to develop an exceptional product and even compete! He's the chess and poker player in me (laughs)!
Leos' Huile H has won 59 medals, including 26 gold, in international competitions from New York to Paris via Tel Aviv and Shanghai. It took me three years to post this estimate. For me, there was no need to promote my name before the product, that's bullshit! Do you know what is the biggest reason for my satisfaction? Because no one imagined who was behind this oil, because the competitions were blind.
Was it the same method in the production of roses?
No, this time I challenged myself to bring the rose to the table. I wanted to abandon the image of a drink necessarily associated with the aperitif, with our times at the petanque. I launched a huge project around wine, after my first Augusta Rosé wine (my mother's first name), a new 2022 vintage of Rosé Leos was born after my meeting with Nicolas Jaboulet (Maison & Domaines les Alexandrians), who, like me, is like me. Driven by a passion for the land! Together, we wanted to take the search for a rose wine that stands out.
Our goal remains the same: to create exceptional products around exceptional ingredients, with purposeful projects that aim for excellence while promoting a virtuous development model. I wanted to be believable.
I don't want to taste a celebrity's wine! I, like all customers, want a noble product made by enthusiasts.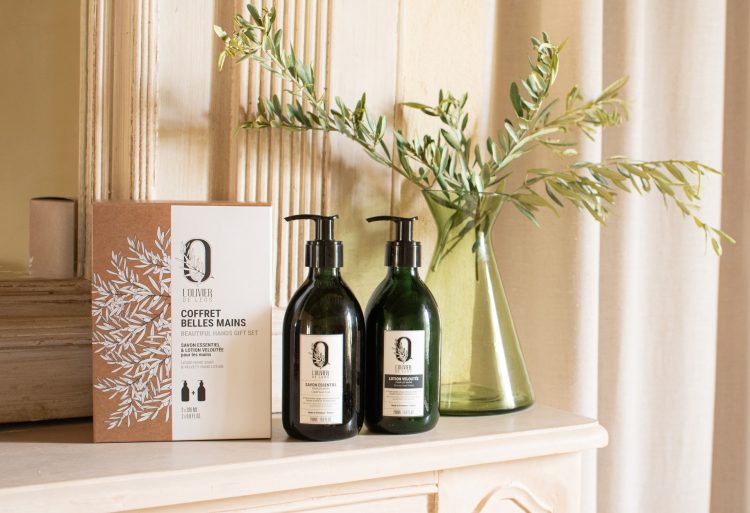 On the other hand, we were expecting a little cosmetics from you!
In fact, we realized that olive leaves have many advantages. Olive oil is widely used in cosmetics for its nourishing properties and was also one of the first beauty products in ancient times! Thus, the leaves harvested during the annual cuts were dried by the Domaine de Leos teams, then sent to the laboratory to be turned into extracts meant for the care. The culture preserved in the Domaine de Leo olive grove gives a unique quality to the olive tree extracts that are at the heart of the treatments. I have entrusted the supervision to Solène Gayet, a former employee of Dior and L'Occitane, from whom we benefit from her invaluable experience. Together, we developed the body and face line.
The launch is still recent. We are happy to welcome and enthusiastic comments!
What are your goals in the medium term?
I want to merge all of these projects. For now, we are still in the investment and development stage. I'm going to be tough on quality, and when it comes to brews, I'm willing to not quit coffee if the harvest isn't good.
Have you ever been more interested in putting your name on projects, rather than creating a business with all the risks involved?
In everything I've done, I've always wanted to start from scratch like the adventure of Winamax, which has become one of the most important poker and sports betting sites in the world. Yes, I've always been looked at from everywhere, but I've always had this need to pledge, to challenge myself. The next challenge for me is to open my first hotel in Provence, it will be a well-established five-star hotel in this exceptional region.
For more :
lion domain
www.domaineleos.com
<<< To read also: "Le Couvent Des Minimes Hotel & Spa L'Occitane, the pinnacle of luxury
»>>>