No, it's not Yucatan, but Yacatan, which other than the vowel, is the name of a Mexican state! But the purpose remains the same: a Mexican gastronomic journey in a festive and dreamlike atmosphere!
Festive restaurant and sharing
Here you are in this new trend that appeared in Paris not so long ago and that started with the Paris Society and all its variety in festive restaurants (Cocotte, Mum, La Girafe, Gigi …)
This is no exception to the rule and has taken root on Avenue Pierre Charon, a stone's throw from the Champs-Elysées.
Those who know Tulum in Mexico will not be out of place and will find that this holiday spirit is very popular among the tourists there!
A sensory and tasteful journey with Mexican touches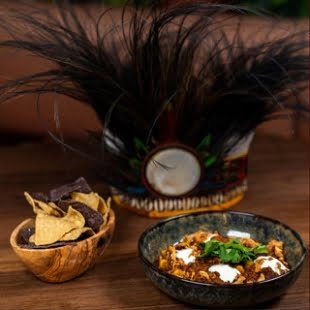 Here Yacatan offers a sensory and gastronomic journey, with a full range of house cocktails, including Tijuana, Tiki with Latin flavors or South American style apple vodka, of course tequila but also dishes to share the base of Mexican recipes.
Lovers of ceviche, guacamole tacos, quesadillas, or chili con carne will be delighted.
Guacamole, BBQ meat or quesadillas?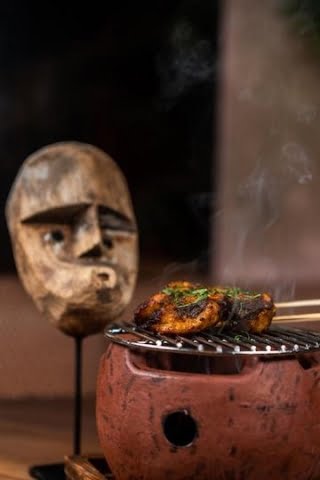 We loved the quesadilla de queso, a cheddar tortilla, with pico de gallo and fresh cream, eaten with your hands, no offense, we continued with the tostada de camarón, a crispy tortilla, topped with guacamole and prawns, cilantro, lime, then onions, then a good tuna ceviche (accompanied by avocado, The licking of the tiger The guacamole brought in is prepared in a wooden bowl in front of you (actually crushed with a pestle) The presentations are elegant and above all creative like these skewers of beef and chicken served on a small charcoal grill.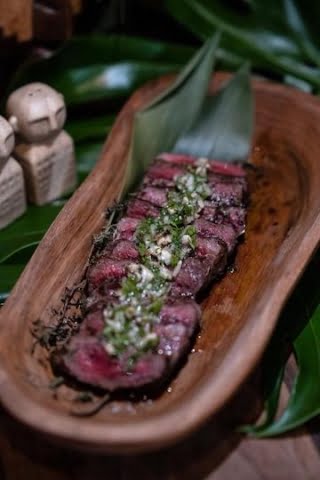 In terms of decor, the atmosphere is intimate, with soft lighting and an atrium feel.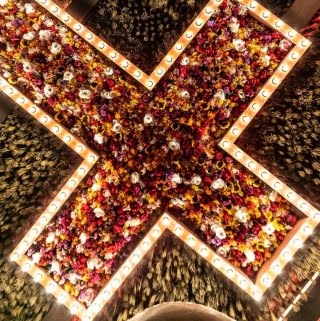 The dining room, whose archway serves up Aztec motifs, offers a mysterious, dreamlike atmosphere
Wooden tables, a row of benches and brown wooden chairs, leaning against the walls lined with grooved wood, Mexican totems and flowers, exotic succulents, on the ceiling a huge illuminated cross, all with red neon lights that set the fire to the sound of the house electric and deep!
All the golden youth rushed to make it their headquarters, and for good reason! Here the nights are warmer than the day! Let's go
by Katya Pellegrino
luxury magazine
My opinion :
A restaurant that turns into festive happy hours from 9:30pm!
Golden triangle prices, nice creative presentation and good meat.
68 avenue Pierre Charon, 75008 Paris
Temperature: +33 1 76 39 14 0