Founded at the beginning of the 20th century, New Balance is today one of the most popular sports in the world. NB is present in almost every sports stadium on the planet, with recognized teams and champions, and is also very present in street fashion. An exclusive interview with Jerome Grenet, General Manager, New Balance, France, about the American brand's ambitions.
Tell us about the history of New Balance, a world famous brand that has been around for over a century?
Jerome Grint: Under the name "The New Balance Arch Company," the brand began manufacturing orthopedic insoles in 1906 and then shoes for exercise. In 1961, the first running shoe was born: tracker. In 1972, on the day of the Boston Marathon, Jim Davis bought the trademark, of which he remains the sole owner today. from, new balance She never stops asserting her independence and values ​​such as performance and quality. In order to perpetuate the knowledge that makes up its DNA, new balance It continues production at its five plants in the United States and England. The brand is now a real success and has now climbed to number 4 in the world for sneaker sales.
In a highly competitive world, New Balance continues to drive the counters crazy. It is the fourth global brand in its segment. Can you give us, in a few numbers, New Balance's strengths?
JJ: We have more than 7,000 employees around the world. last april, new balance The new "The Track" complex opened in Boston with a 1,500-square-meter research and development laboratory, a 200-meter indoor track with hydraulic inclination known as one of the world's fastest tracks with a capacity of 5,000 spectators, and a single multi-sport complex integrating basketball, soccer, and volleyball courts.
new balance It also has 5 factories in the United States and one in England. The brand has continued to advance its "Made in the USA" know-how for over 75 years.
We have just celebrated 40 years of our factory in the UK and are proud to be the only major US company that manufactures or assembles over 4 million pairs of sneakers annually, which is our US sales cap.
And what about France?
JJ: Taking into account the 9 NB stores, we have more than 120 people working for the brand.
What if we divide by sporting activities?
JJ: With running being part of the brand's DNA, it is the sport that NB is most closely associated with and which is at the heart of our ambitions and investments.
Sports categories account for more than 35% of our business, with a planned acceleration in 2023 of "Basketball" categories (also with the signing of new NBA players – Kawhi LeonardAnd Zack LavigneAnd Jamal Murray or Darius Bazley), "running" and "football".
We are also experiencing strong growth in 2022 with +40% in the NB Textiles segment, both in Run (with our specialist clients), and in the Fashion/Lifestyle segment.
New Balance has also become a player in everyday fashion. Can you explain to us how this happened?
JJ: Since the 1990s, a large number of sports models have changed from performance use to everyday use. And new balance He did not escape this trend. With our running heritage, many supermodels from the 70's and 80's have become wardrobe staples, such as 574 or the 990.
What classic models have become iconic?
JJ: Among the models of the brand 574 Obviously the most famous model. there 327 He quickly became the leading pair in NB. Its success was unexpected. We can also mention the 550or the 530 that have proven to be street style classics.
New Balance is also a sneaker model. And again, the brand is very trendy; How do you explain that? You work with stylists, tell us?
JJ: In our strategy, we usually launch a new model by cooperating with famous designers or brands like Amy Lyon DorrAnd Joe Freshgoods or Saleh Pembry or White House. These are usually available in limited quantities at specialty outlets such as Kith's, Starcow's, or The Next Door. Then we expand the distribution of this new model as and when, depending on the reception of the pair by consumers.
If we go back to the sports field, you sponsor very famous races. What are the goals?
JJ: in France, Marseille-Cassis is the racing partner of New Balance! Since its inception in 1979, Marseille Cassis has over time become an unmissable event. Last year, New Balance acted on behalf of women on the occasion with a fundraising call for Alice Milliat Foundation projects. This year, we have strengthened our commitment to Operation Punch, Le Mouvement 50. The aim of this operation is to denounce the inequality between men and women in the world of sport. The team members started the Marseille-Cassis 50 seconds late. This number symbolizes the fiftieth anniversary when the first woman was allowed to run a marathon.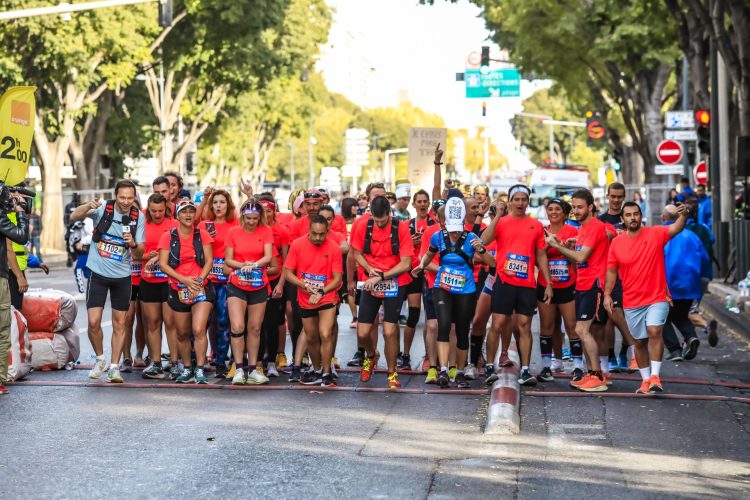 New Balance is the historical partner of Marseille-Cassies. This year, NB strengthens its commitment to a perforated operation, Le Mouvement 50. This aims to denounce the inequality between men and women in the world of sport © Photos Guillaume RUOPPOLO
Internationally, we are partners in prestigious races such as New York City Marathon and the London Marathon. Without forgetting that Valencia. They show our strong identity around running. To be a partner in these races is a tribute to our heritage.
As with prestigious football clubs…
JJ: We have also become a one-stop equipment supplier for soccer. I started with Liverpool In 2015 then we developed in many major countries in Europe with famous clubs like lossthe PortoI'Athletic Bilbao or evenRome. Fantastic development with the winning teams that we want to continue over time.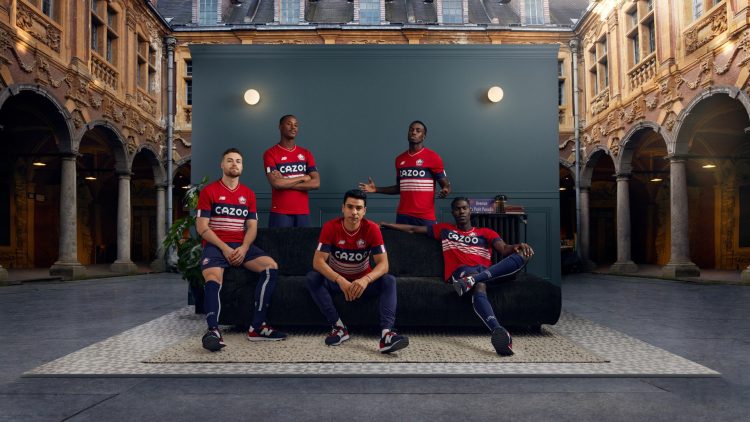 New Balance is the equipment supplier for LOSC, a League 1 club
We have also accelerated over the past few months in signing football players in particular Sadio Mane (Bayern Munich), Raheem Sterling (Chelsea), Bukayo Saka (Arsenal) again Timothy Weah (LOSC)
New Balance is also in the lifestyle realm, with a rapper
JJ: In reality, new balance Not just a brand. It's also a culture, and we like to build bridges between sport and it. In the United States, we work with Jack Harlow And Amen significantly. But we also have our eye on the French rap scene full of talent and are working on a great event from January 2023 in Paris!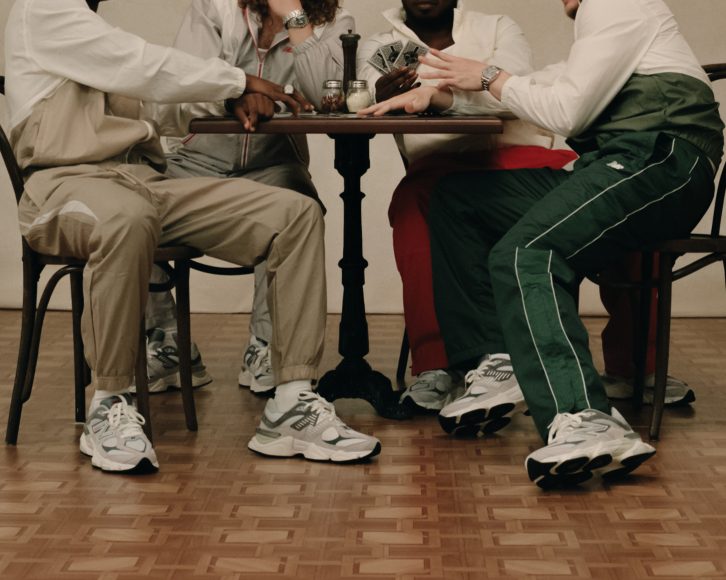 Young people are now very involved in the choice of materials but also in how they are produced. What are New Balance's goals for the next few years?
JJ: By 2025, we want all cotton and leather used to come from bio-based materials and 50% polyester to be recycled.
If we talk about the 2024 Paris Olympics, where France will turn, more specifically, into the largest arena in the world. Will this be a problem for New Balance? Can you tell us more?
JJ: This is of course a major step for every brand in the sports industry, but it is still too early to present our plans for this event.
<< For more : How did Nicholas Space, aka "Nico" from Running Addict, become an authority in the world of managing his blog and app? >>>