It is said that Finland has the highest happiness index in the world! A trip to Helsinki is enough to be convinced of this. The Finnish capital is one of those multifaceted cities where you can explore everything: nature, architecture, culture, nightlife, gastronomy … Helsinki is unanimous. On these fine days, head north to Grand Central Nordic Hotel by Scandic, your cocoon of a successful vacation.
On sunny days, Helsinki is as colorful a city as it is fragrant with blossoming nature. We appreciate the pleasant temperatures that remain so when our cities turn into a leaden screed crushed by scorching temperatures … Then Helsinki becomes a haven of freshness where it is again possible to walk the streets for long walks in summer to admire the magnificent historic buildings, discover its charming stalls and pay The door to festive restaurants.
In Grand Central Nordic you can pack your bags for a pure Finnish excursion. Located in the vibrant district of Kamppi, this historic hotel opened in 1909 – inside the former premises of the railway station – and has recently been refurbished into modern, comfortable accommodation in keeping with its rich heritage. The pride of the residents, the establishment maintains a special relationship with the locals, generation after generation.
A place of reunions and celebrations of all kinds, the Grand Lady accompanies the lives of Helsinki residents and thus attracts tourists seeking addresses with soul.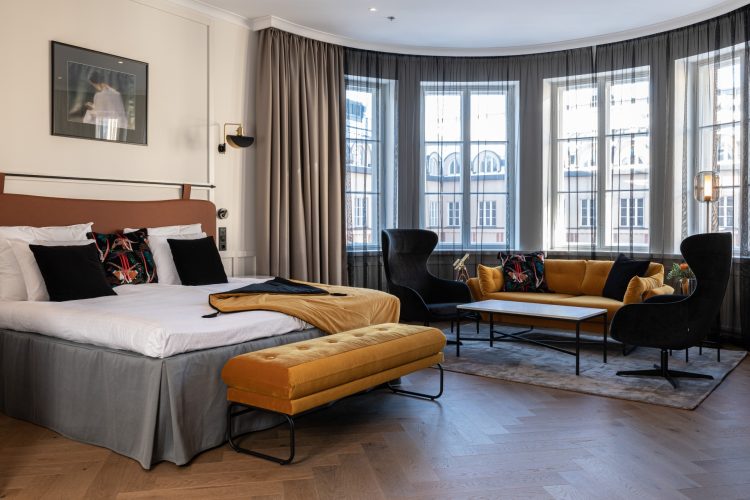 During the restoration work, workers discovered decorative columns hidden under the suspended ceiling. During your stay, you will be able to visit the most beautiful corners of the hotel during a guided tour. With Art Nouveau architecture and luxurious interiors, Grand Central Nordic Hotel takes you on a journey between splendor and sobriety. We love its moldings, wooden floors and spacious suites that give you stunning views of the city. In total, there are 491 rooms, an event floor, several restaurants and saunas.
The next day, we ticked off the local time by exploring the city and its surroundings from every angle. Finns especially enjoy walking and outdoor activities. After having breakfast at Grand Central Restaurant where a wide range of savory, sweet and healthy dishes are served, take some recommendations from the hotel concierge.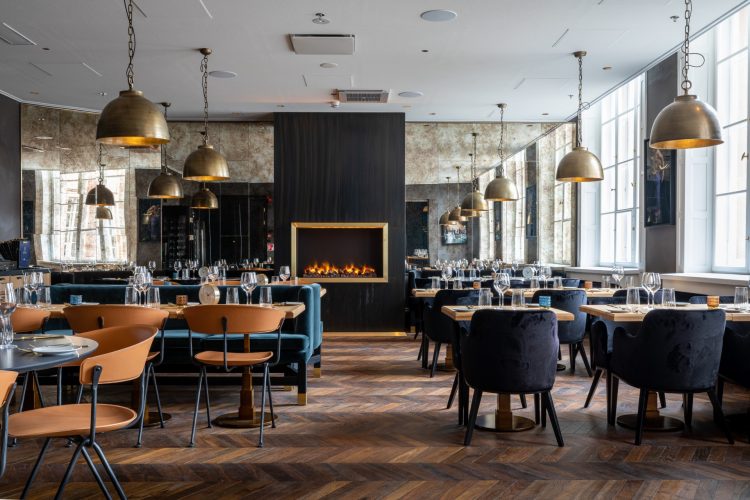 from where we start ? Know that you don't have to go far because the facility is at the crossroads of all points of interest such as Helsinki Cathedral, Kiasma Museum of Contemporary Art or the Music Museum.
We also like to stroll the vast avenues criss-crossed by secret passages, to stop in shops or cafes drawn by pretty storefronts, a great way to get a sense of the pulse of a destination. In the evening, book your dinner at the Kuusi Palaa table at Marski by Scandic, an award-winning restaurant serving delicious cuisine with reconsidered Finnish flavours. We come here for the food menu as we come for its warm cosmopolitan atmosphere.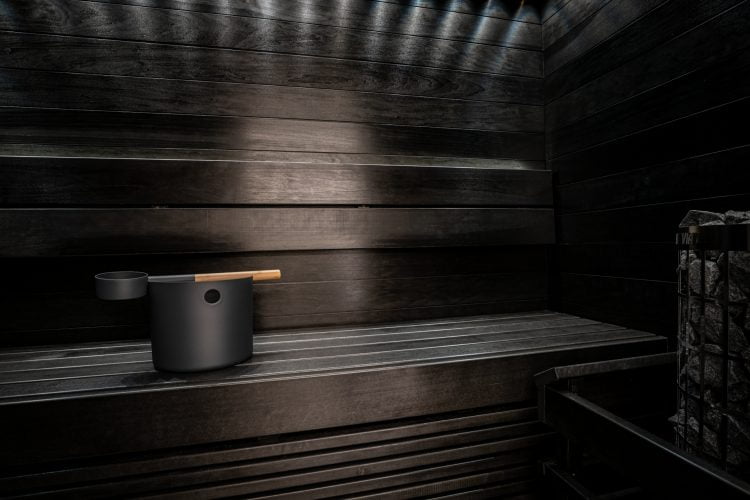 In the next few days, by bike we gladly get lost in the capital in order to take a breath of fresh air. Head to one of the many parks for a taste of this Scandinavian way of life. You will come across a large number of people out for a walk, reading a book and, above all, doing sports. Sinebrychoff Park is one of those nice places to slow down. Firstly. We continue the festivities with a boat trip to discover this archipelago.
Helsinki consists of about 330 islands that alternate between lush forests, white sandy beaches, fishing villages and coves…
Be sure to sail to Suomenlinna Castle, a true cultural treasure. The site is built on a decade of islands, on 18H Century when Finland was in the bosom of the Kingdom of Sweden, today it is a UNESCO World Heritage Site.
At the end of the day, rest your legs by soaking in the marble-carved sauna of Grand Central Nordic, one of the nicest in the city. It's time for a refreshing vacation, and we understand why the happiness index is so high among the population in Finland!
For more :
Grand Central Nordic Helsinki Scandic
Philhonkato 13
00100 Helsinki
Tel: +358300308401
e-mail: [email protected]
<< اقرأ أيضًا: "A Christmas Tale at The Arctic Treehouse Hotel Lapland" >>>