Originality and creativity in luxury where you might not expect it? The first champagne cellar, Caspian signed skates, mini computers, watches worth a constellation: let yourself dream!
KUBB Mini is the smallest computer in the world!
French manufacturer of original computer peripheral accessories, design and performance, Bleu Jour is truly the brand to follow that is evolving. On its 20th anniversary, the Toulouse-based company celebrates the occasion with its launch KUBB Mini : the smallest computer in the world but it works well! With its aspect of 7 cm and its weight of 450 grams, the KUBB Mini is a mini PC that will never cease to amaze users with its power, perfect performance for office automation and very economical consumption (it consumes about 4 times less than a classic desktop PC)
Equipped with Celeron J4125 processor, this mini pc is used with classic operating system, integrates all the classic tools of Office package type, and does light image processing.
Its 128GB SSD storage can be increased by adding an external hard drive of the required capacity.
So many connectors for such a small computer! An HDMI port for connecting a 4K display, 4 USB 3.0 ports for all wired devices, Bluetooth, an audio port, and a micro SD port for photos or video. And for your internet connection, it has WiFi for a fast wireless connection. Keyboard, mouse, headphones, bluetooth speaker, printer… can be connected to the Kubb Mini to offer complete office automation.
And since it can be carried anywhere, you can use it as a work tool when traveling or as a multimedia station on vacation. With so many possibilities for such a tiny computer: the Kubb Mini will undoubtedly be the next 'must have'!
Price: from 299 euros
Richard Mille has added 4 new stars to his Intergalactic Watch RM 07-01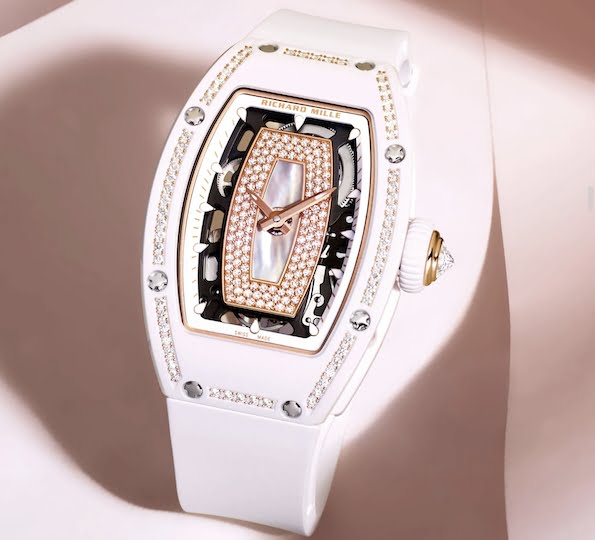 Since its launch, the RM 07-01 Intergalactic Collection has taken you on an expedition through the mists of time. And even more so with these four new pieces of Carbon TPT® set with diamonds and a red gold stud that enrich this women's collection, making it even more mysterious and attractive. "It all started with seeing the explosion of stars ordering themselves in the dark night," says Cecile Genet, Director of Development and Creative. We wanted to rethink our world from setting up to face the elements in an intense way. says the Swiss watchmaker.
Here, each piece asserts its own characteristics. The Dark Night version sparkles with its golden claws and Starry Night captivates the eye with the brilliance and brilliance of its diamonds. And if the bright night shines with its red-gold frame, then the sky sparkles with the mist of the night, decorated with red-gold columns.
On these four differences, between clarity and darkness, and the contrast between carbon and diamond
It undoubtedly contributes to the special charm of this new collection, as it combines aesthetics, comfort and technology.
Pictured is a bright night
Price: N.C
Haute couture skates from Caspia Caviar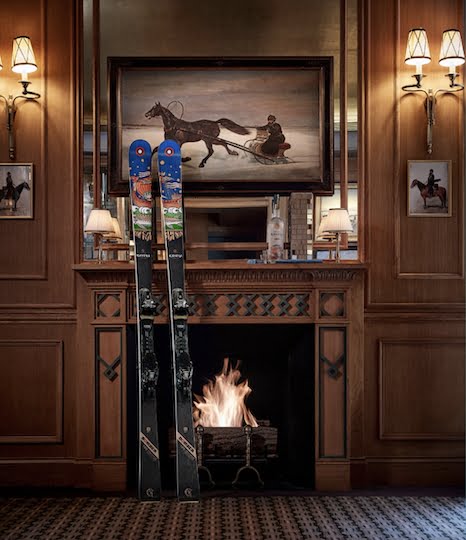 Always where you least expect it, Empire Kaspia continues its lifestyle world with its first pair of high-end skates in collaboration with Bomber.
Handmade in Italy from the highest quality materials, the Bomber X Caviar Kaspia Pro Carve 70 skates are 100% lube skates, making them ideal for running. The racing chassis, which has great stability, is designed for maximum precision and grip. They will glide easily and handle your skates with great ease. The fun of sliding is really there.
And to make sure you don't miss out on any of the fun, you'll love this pair of skates with a sleek design and colorful illustrations on a black background that take on the design of Maison Caviar Kaspia's iconic caviar tins.
Price: 3100 euros in three sizes (156, 166 and 176 degrees. On sale in the online store https://caviarkaspia.com
Finally, a divine champagne cellar!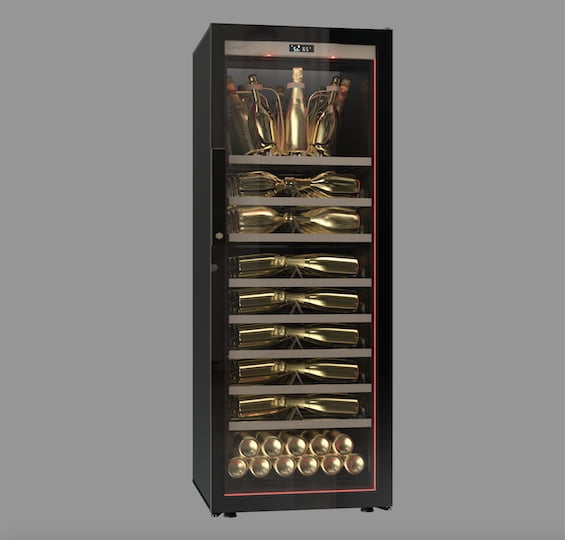 Divine is the first ever signed EuroCave champagne cellar, which will delight many aficionados! With its clean lines and refined details, it truly announces divine moments of flair and dynamism.
Dedicated to the presentation and service of champagne, this service accommodates all sizes and styles of bottles thanks to the design of its shelves using the champagne bowl principle.
Polished down to the last detail, Divine offers a custom-made patent leather sleeve to subtly dress the shelving elements on which the bottles rest. Temperature Settings, Ambient Lighting EuroCave, which has been a leader in wine cellars since 1976, is a wonderful tribute to the heritage of Champagne houses.
Price: from 9990 euros. Available in several sizes.