It's not just revelers who dream about it! Sailing the turquoise waters of the Caribbean is a captivating calling for many… Bahamas, Virgin Islands, St. Lucia, Barbados, Jamaica, Miami. So many heavenly destinations promising escape, hospitality and emotions. With the May long weekend and summer on the horizon, it's time to get ready for a sweet away getaway. Five-star boarding aboard MSC Seashore.
Your journey begins long before you leave! Forget the hasty confirmation email that accompanies your hotel or club stay reservations, and make room for a real tailor-made "travel diary" that you'll receive before your cruise. Everything is recorded there: practical information, itineraries, excursions, state formalities, baggage tags… We have a nice feeling of reconnecting with the adventure. the MSC Seashore She has Miami as her home port, we necessarily want to plan to arrive a few days in advance before embarking on D-Day or, why not, finish our voyage at sea by staying there for a few days.
Magic City immerses you at the crossroads of Caribbean, Latino cultures and the American melting pot. However, the city does not skimp on its buzzing nightlife and endless white sandy beaches, Miami has an incredible cultural heritage with its countless art galleries, art shops, museums (Modern Art Museum, Bass Museum of Art…) and its museums. Numerous art events such as Art Basel, change scenery across the Atlantic once a year. And above all, there is "vibe" in the air, an exciting energy that makes us feel lighter and full of energy.
Are these palms in abundance? This tropical humidity encourages you to live with your feet in the water? Even before boarding, you are already in the mood to cross the Caribbean Sea…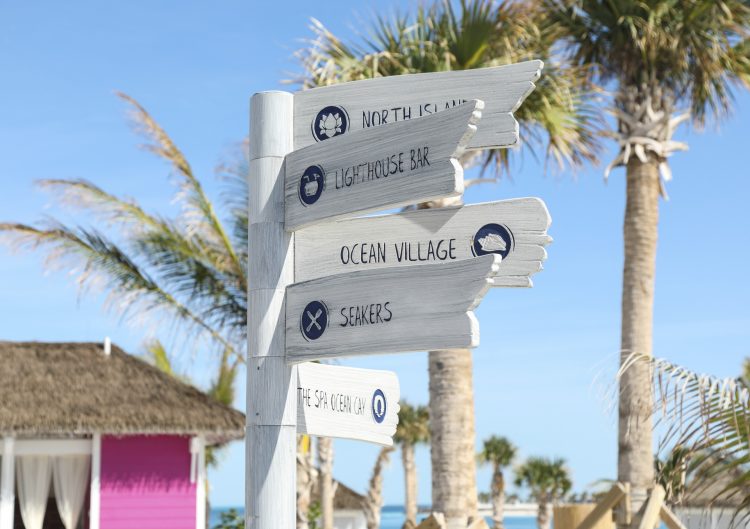 You leave the mainland to grab your private cabin aboard MSC Seashore's Class Yacht club. This exclusive "ship within a ship" formula provides the ultimate experience for its discerning guests. From 24-hours-a-day butler service to skip-the-line service on every ascent/descent, through dedicated equipment and services (business center, concierge, infinity pool dedicated to members, complimentary in-room breakfasts, special evenings, etc.), Everything has been thought of to enhance your trip.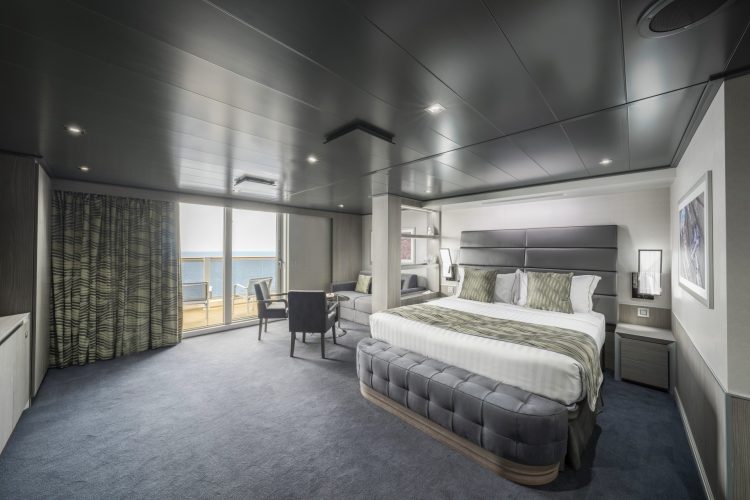 Discovering your cabin – the Pardon Suite – reveals spacious spaces equipped with a panoramic balcony. The elegant design confirms that the Italians are indeed masters of luxury by tastefully combining materials, colors and patterns. We notice pretty shades of blue sprinkled with small touches in the textiles, and here and there, nods to the nautical world painted on the wall photographs, and the decorative accessories that sit on the shelves.
Every day you will be treated to a delicious hospitality tray, but above all you will notice the high level of detail in the way you personalize the tray according to your preferences and those of your loved ones …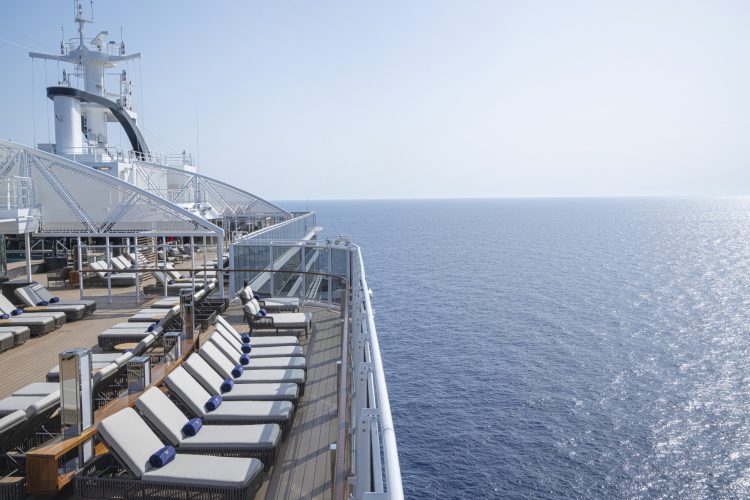 After your usual safety drill, it's time to explore the liner! Tribes of friends, families, solo travelers, honeymooners…everyone is sailing towards their passion. Young children have eyes only for the serpentine slide and thrill ride. In the same period, parents quickly discover the Kids Club where kids are kings. Adults also count on relaxing in the massive MSC Aurea Spa. In this retreat, they splash around in the thermal space, get back in shape on their own or with a trainer, and opt for a relaxing massage.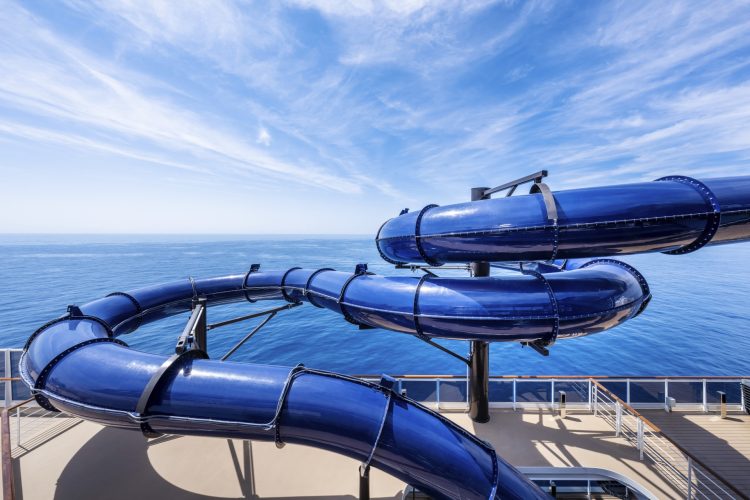 There is even a Medi Spa for you to pamper yourself with advanced aesthetic protocols. Seniors are happy to meet on the bridge that houses the Fun Room where they challenge themselves to a game of chess, bridge and tarot. All board games are available.
Generation Z converges on the massive library of games flashing from everywhere with a plethora of screens. Between the two immersions, teens from all countries go from virtual to reality through social networking in no time. Rough, anglophone Parisians make a string of American, Mexican, Korean friends…they establish their own rituals by challenging each other during water games and video games. In the evenings, they are impatient to meet up with costumed killing parties and also to dominate the dance floors.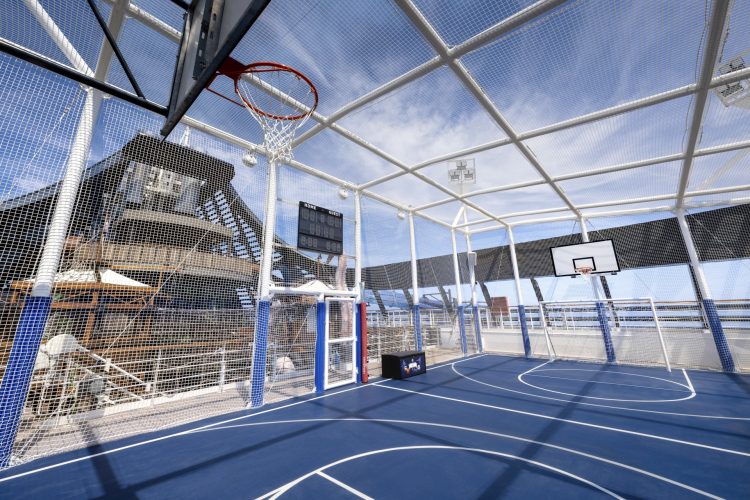 We smile, touched by this ability to be friends without speaking the language of our new friends. And then, we remember that we also had this inexplicable "power" when we were children…
There is so much to do in this floating city that never sleeps! Among the centers, the main stage with a rich artistic and musical program, the casino, the nightclubs, the embankment with many luxury boutiques … The cruise is fun without feeling the slightest in the world of this marine camera, no disease by the way the sea. The latest marine technology allowing for complete stability has solved this problem once and for all.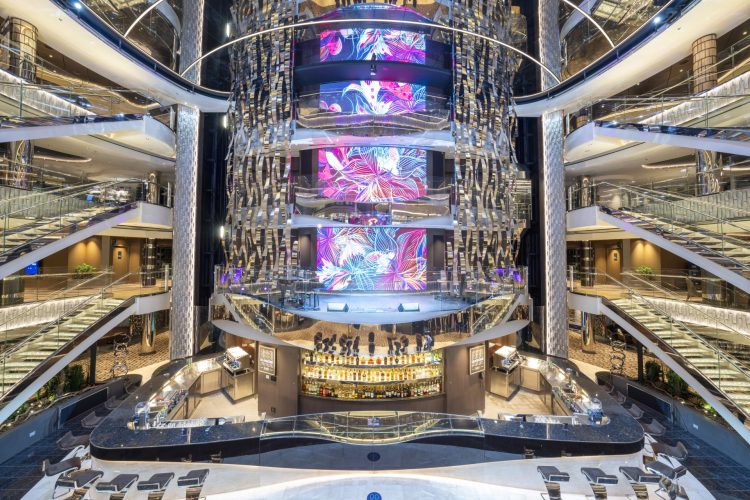 All this happy little world unanimously finds itself in an activity: the sport of cooking! MSC Seashore has eleven restaurants – four main restaurants, one dedicated to guests of Aurea, serving Mediterranean and international specialities and a Yacht Club restaurant worthy of a distinguished establishment. From one day to the next, you can travel to the borders of Asia at the table of Kaito Teppanyaki & Sushi Bar, the perfect place to savor Japanese dishes in the rules of art, with a cooking show to please!
At Butcher's Cut, beautiful cuts of meat will satisfy the meatiest of you eaters; In HOLA! Tacos & Cantina, we are introduced to Mexican terroir. Those who no longer have schedules and swim against the tide can sit at the buffet, which is open 22 hours a day.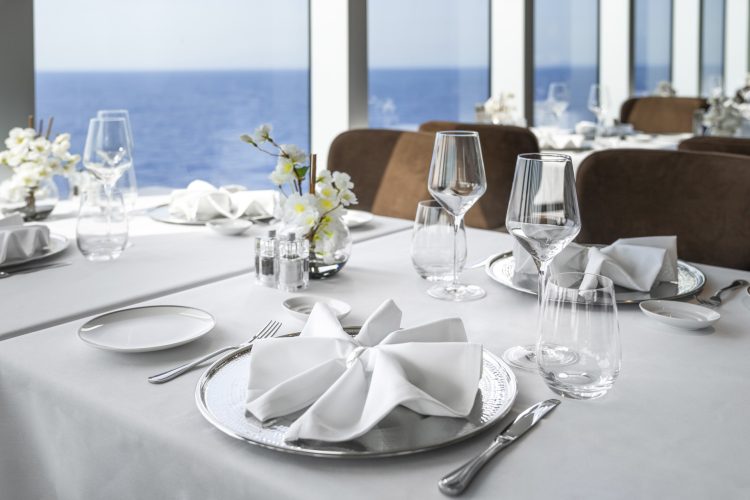 Make way to stop!
Puerto Rico, San Juan
After spending 36 hours at sea and feeling no urge to moor, we were suddenly impatient to get off their heels. And for good reason, we're seeing the first colonial-inspired buildings in Puerto Rico's capital, San Juan, take shape outside. It only takes a few steps to be mesmerized by the city and its 500-year-old historic heart. The cobbled streets, colorful stalls and humorous surroundings invite you to take a stroll in the lush shade of nature. Enjoy Fort El Morro, La Fortaleza and Catedral San Juan, bargain with street vendors, enter art galleries and have a friendly drink with the locals to the tunes of salsa music.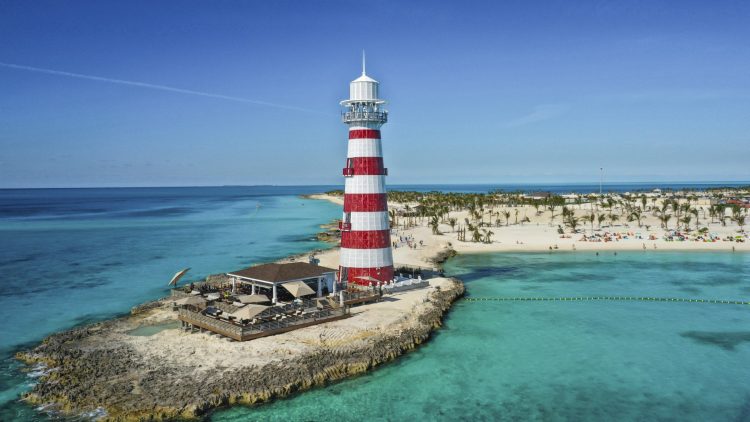 US Virgin Islands, Charlottetown
Turquoise waters, pleasure boats, carefree swimmers enjoying that sweet feeling of living an endless summer, it's a real postcard pleasure to share. A bit of history in this destination that has become a place for billionaires to stroll quietly without the slightest sign of ostentation. The US Virgin Islands were revealed to the world during an expedition in the 15th century. They were regularly attacked by pirates including Blackbeard the Terrible, and ended up falling into the hands of the Danes who undertook to develop them. The new power, the United States, did not pay attention to it until the twentieth century and decided to acquire it strategically.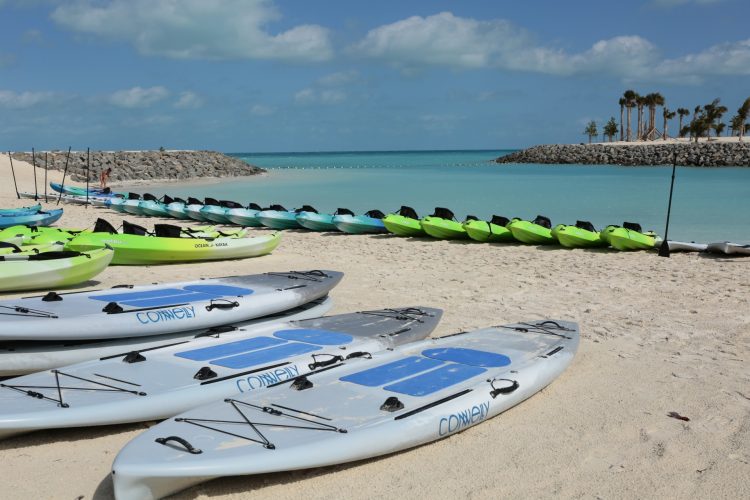 Numerous museums chronicle the many adventures of the island and plunge you into the ruthless world of piracy. Don't miss it because holidays also rhyme with knowledge, don't offend teens! They will drag their feet at first but soon triumph in this historic exhibition. Thanks Jack Sparrow…
Dominican Republic, Puerto Plata
Nicknamed the "Bride of the Atlantic," the city is much more than a seaside resort. It is home to beautiful hiking trails reserved for the adventurous, and culture and architecture lovers can take a step back in time at the museums or while walking downtown. Buildings from the colonial era add a certain charm to this large village. Established revelers will reach out to the ever-increasing locals to share their sense of celebration. We rock to the sound of Dominican music with a reggaeton accent.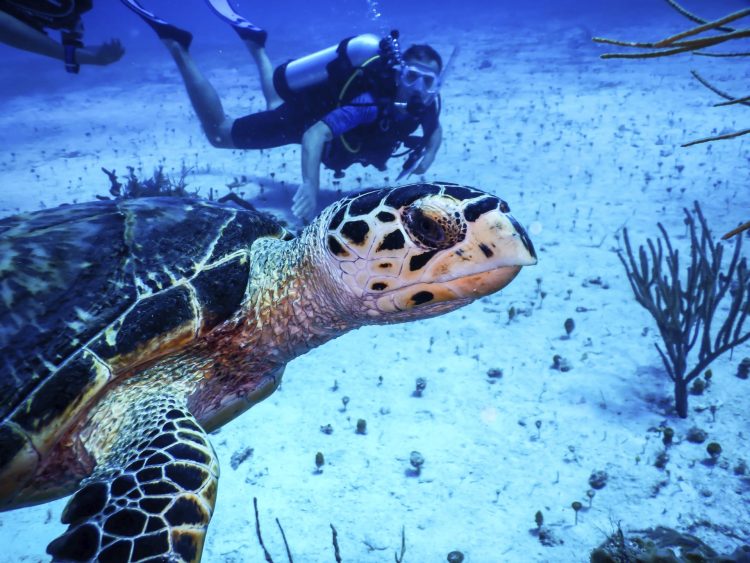 For excursions, MSC teams will open the doors to a cigar factory and rum distillery.
Bahamas, KMSC Ocean Reserve
We come full circle with the big finale! Docking in the Bahamas, you will remember! Ocean Cay MSC Marine Sanctuary It is much more than an island paradise, it is an expression of desire: to rehabilitate an entire fragile ecosystem to conserve biodiversity as part of the Foundation's conservation and awareness programme, "Supercoral". MSC Cruises. An essential work that allowed nature to regain its rights, to recreate the marine fauna and flora to please the passing guests.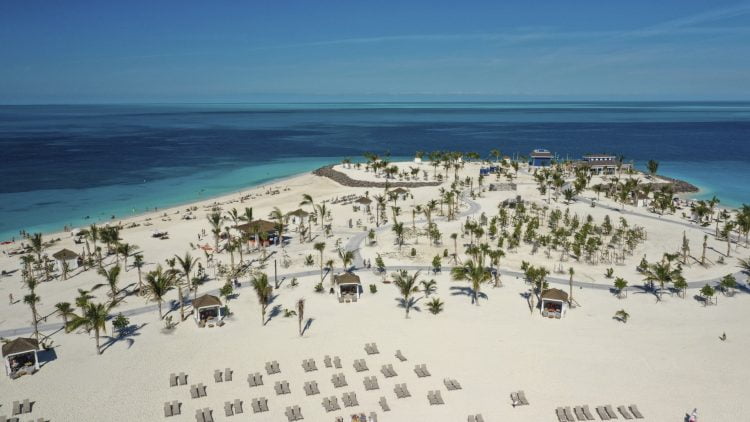 Along 7 kilometers of white sandy beaches overlooking Cerulean Lake, there is an enduring spectacle offered by this life-size aquarium. Tropical fish, coral reefs, and water sparkling in the sun invite you to hop on a raft, to embark on a kayak or paddle boat trip or to snorkel to get up close to these Mother Nature treasures.
Between two cruises, take refuge in the shed for a nap after sipping on a good refreshing cocktail and savoring delicious grilled meats. Recharge with a game of beach volleyball or Frisbee. While the kids spend their energy, we allow ourselves a shopping break to discover some souvenirs.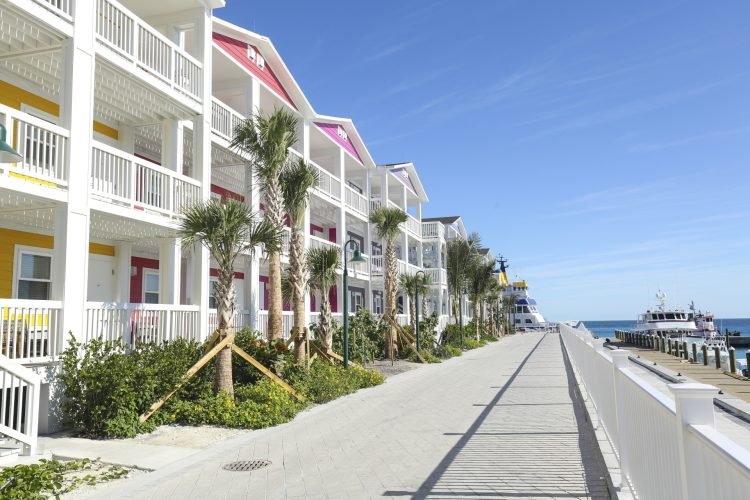 In the evening, the outdoor screen allows you to watch a movie under the stars. We live intensely in the present moment while experiencing the joy of being cut off from the world by the sound of waves and feet in the hot sand.
It is almost time to join the ship in all its comfort. Miami is 100 km away, and last night's taste is even more magical. But more than that, it's your cruise that runs through your head, and we think back to the encounters, adventures, laughter, laughter, and beautiful pictures…
By the time you get to your taxi that takes you to the airport, you've already made new plans.
For more :
MSC Cruises
www.mscroisieres.fr
<< اقرأ أيضًا: "MSC Cruises ، الطالب الجيد في النظام البيئي" >>>