Head to the Vendée, France's second largest tourist department, with 5 million tourists each year, at their only 5-star hotel.
A charming castle, member of Hôtels & Préférence, in the heart of a park of 13 hectares, will delight lovers of history, art, animals, peace and nature.
Journey through time
Built in 1407 by Chevalier Jehan du Puy du Fou, a survivor of the Terror, the Château du Boisniard was purchased in 1804 by a general of the Army of the Vendée, Bertrand de Saint-Hubert, who restored it in the manner given to him. Today: one Renaissance-inspired facade, the other medieval. In 1978, Maurice Durand, a designer with a passion for wood, trees and old books, bought the château. Nothing would be so good to restore the splendid garden in English style and make the Boisniard a luxurious residence. Beginning in 2005, the Musset family will return her letters of peers to her. In 2008 it became the Vendée's first 4-star hotel, and won its fifth star in 2012.
27 rooms and suites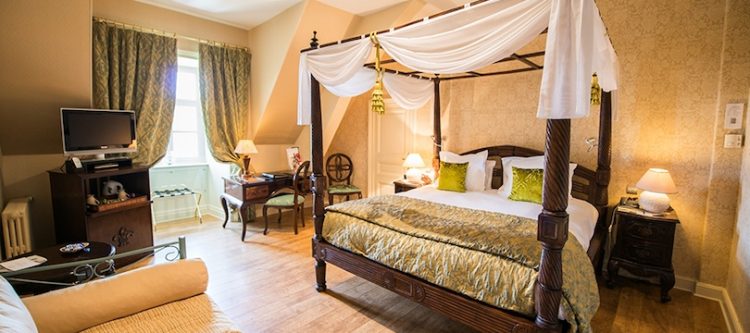 The choice is difficult .. between sleeping in a Château or in one of the 10 "Maison des Bois" 5-star cocoon cabins on stilts, from 30 to 60 square meters, built in the middle of secular woods, with balcony and view. outage. Each is dedicated to honoring a famous woman (Agatha, Eleanor, Coco, Diane, Evita, Josephine, Pompadour, Victoria, etc.), and has a spacious bathroom with bathtub and walk-in hydromassage shower. The happiness that birds wake up in the morning.
If you prefer the French art de vivre, the Château atmosphere has all the makings, with its fireplaces, cozy lounges where you'll meet the lord of the place, Isidore, the sacred Burmese cat curled up in his favorite armchair. Its library, its soldiers in armour, its elegant chambers, are all unique, polished by a four-poster bed.
Sports, relaxation, artistic walks and … Puy-de-Fou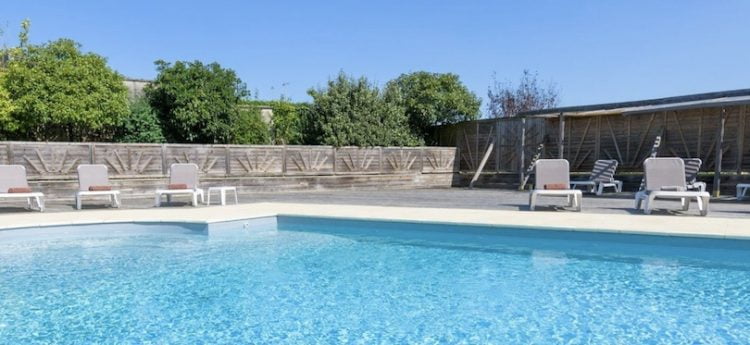 A game of tennis or a heated pool on sunny days or a long picnic in the park populated with animals (alpacas, peacocks, swans, cranes, geese, chickens, wallabies, exotic birds, etc). Let's go for 4 km of the pass, to discover the archaeological ruins (there is even a menhir!) and the exhibition of sculptures Toutartfer by artist Christian Champagne. Want to relax? Head to the spa, which features a counter-current bath, hammam, and massage facilities. A perfect place to disconnect for a few days, especially since you can take advantage of the proximity of "LudyLab", to live an experience in virtual reality, and the unmissable Puy du Fou.
At the Michelin starred Table du Boisniard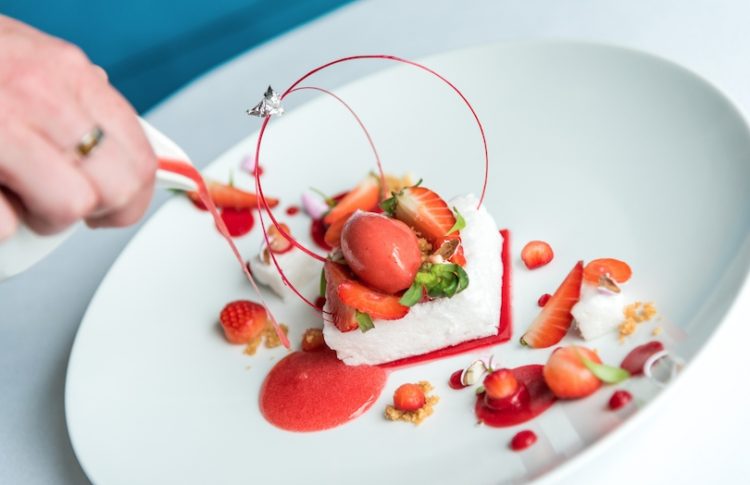 Another block from the place, open to all, is the gourmet restaurant. controls, Valentine's Day Maurice, chef and pastry chef by training, after Plaza Athénée and Domaine de la Bretesche joined Château in 2016. He created his botanical garden in permaculture, and stands out for his creative cuisine and risky flavours. In 2020, at the age of 27, he won his first star and is already dreaming of a second. For us it is worth it. Among his signature dishes: carrots from the garden, panna cotta with pink pepper and blood orange syrup, hot pumpkin soufflé ice cream with caramelized pumpkin seeds, veal rice, Breton langoustine, beer-laced scuba brown.. to pair with organic and natural wines, chosen by sommelier Mathieu montodon. What do you add? Great staff, promise of a rejuvenating and zen stay.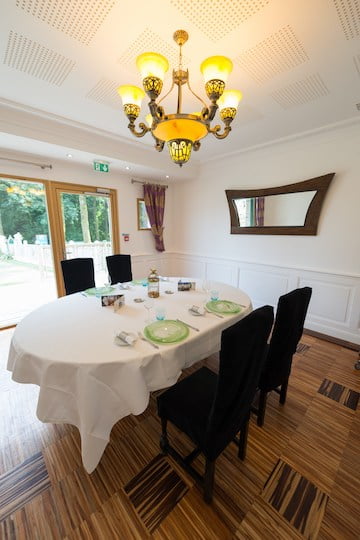 ---
Frederick de Granvilliers
Château de Poisignard, 85500 Champrétaud. Tel: 02 51 67 50 01.
Meeting rooms suitable for seminars.
www.chateau-boisniard.com www.hotelspreference.com
La Table du Boisniard, 85500 Chambretaud. Tel: 02 51 67 98 00. 45 place and balcony. Menus (39€ lunch), 57€, 71€ and 105€. From Wednesday to Sunday afternoon. www.chateau-boisniard.com
EXCLUSIVE: By booking your stay at Puy du Fou as a VIP at Château-Boisniard, you are guaranteed tickets to the Cinéscénie on the dates you want, even on dates declared as full by Puy du Fou.