Rustic yet warm, elegant and romantic, refined and comfortable, Ralph's Restaurant is located in the inner courtyard of a private mansion in Saint-Germain in Paris at 6y It distills this full range of qualifications. American standards from the forties associated with country style, enhance this special atmosphere of the place.
Vintage and rustic decoration
After passing through a cleverly decorated boxwood inner courtyard, where a central tree covered in LED lights stands in the middle of umbrellas, tables, and chairs, the entrance leads us into a warm and cozy space.
In the dining room, a beautiful mix of vintage and modern fabrics, teak wood and wrought iron exude charm and a warm, rustic atmosphere where you feel sheltered from the world.
Like a hunting lodge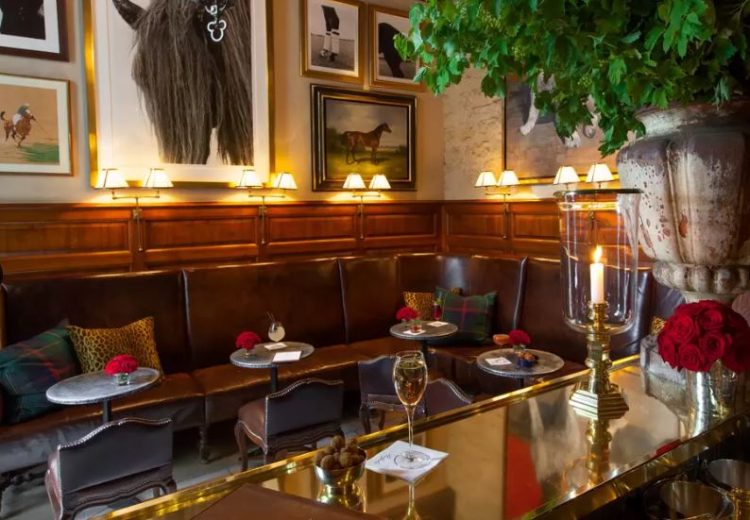 The feeling is enhanced by the multiplicity of candles and hurricane lamps that form a special brilliance to the place.
As a high point, it is the music that sets the tone, and contributes to creating an atmosphere outside of time. It is then expected that we are 80 years ago, in the 40s with jazz bands and songs from another era.
Large wooden benches leaning against the stone wall accompany the whitewashed tables, echoing the wooden beams on the ceiling and the huge old stone fireplace that wisely sits in the room.
Fishing boards plastered everywhere enhance this feeling of being in a mansion.
Let's talk about sweets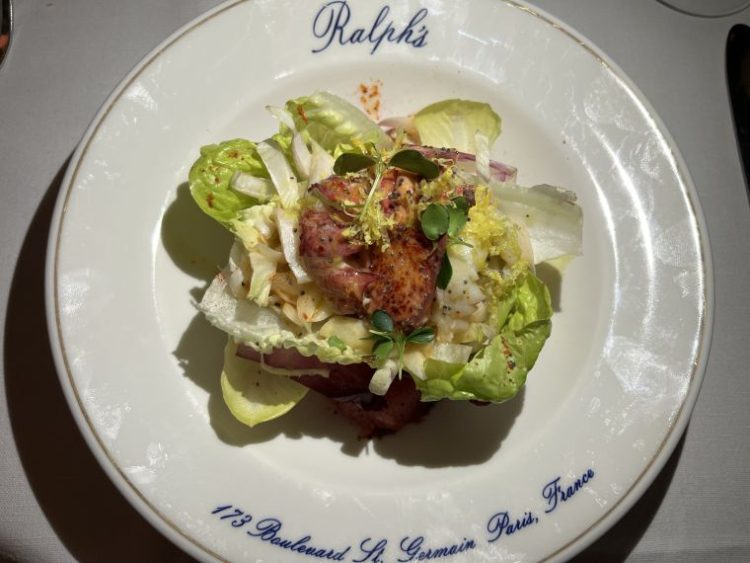 Here, of course, we're in the American stash of Ralph Lauren, who has personally hand-picked a selection of local produce that pays homage to the country and its various states.
If you like meat, you'll get the best of it here, thanks to Ralph Lauren's farm, which sources some from his home. Let yourself be tempted by our juicy Beef Steak, New York Strip Steak, cooked to your liking or Black Angus Beef
On the menu you will also have the possibility of cracking fish, lobsters, cupcakes from Maryland or of course the basic tuna burger or the classics with steak.
Then first of all, finish with the cheesecake, here it's really delicious, believe in the amateur and connoisseur!
A little St-Estèphe completes this delicious moment, and the evening is a success!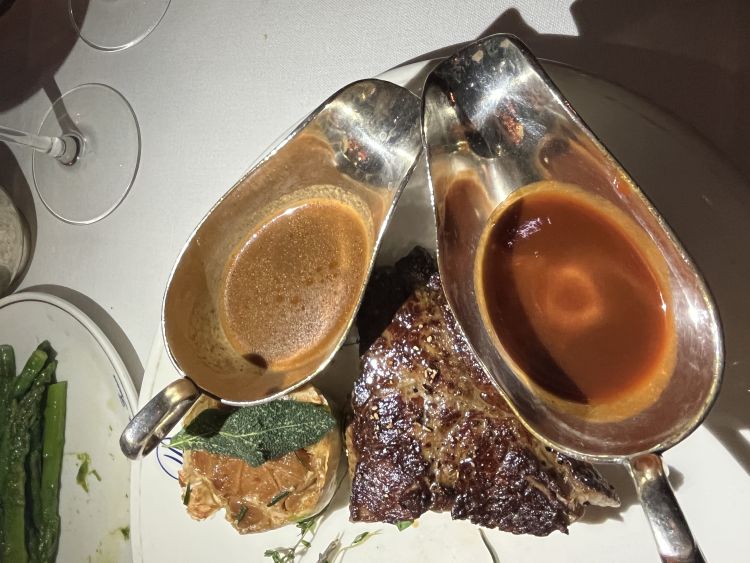 My opinion :
A very pleasant time in this cozy restaurant, sheltered from the disturbances of Saint-Germain.
Very romantic for a dinner for two, also very good for lunch just a burger, or in the afternoon tea and cheesecake.
The well-appointed inner patio is as relaxing as it gets when the good weather returns.
Count between €19 and €38 for a starter, and €31 to €58 for a dish
For dessert 10 euros
173 St. Germain Street
75006 Paris, France
+33 (0) 1 89 20 23 50
<< اقرأ أيضًا: هذا الشتاء ، عدد كبير من المطاعم على ارتفاعات للاستمتاع! >>>